We strive to create the most comfortable, functional, and indestructible gear on the planet.
After a decade of involvement in the snow sports industry, we watched its growth and evolution. As things progressed, we noticed there were some holes in the market. We were continually frustrated and let down by mainstream outerwear and clothing. The choices were limited, uninteresting, over priced, ill fitting, and poorly made. We wanted unique gear designed by real athletes (us), and we demanded only the best.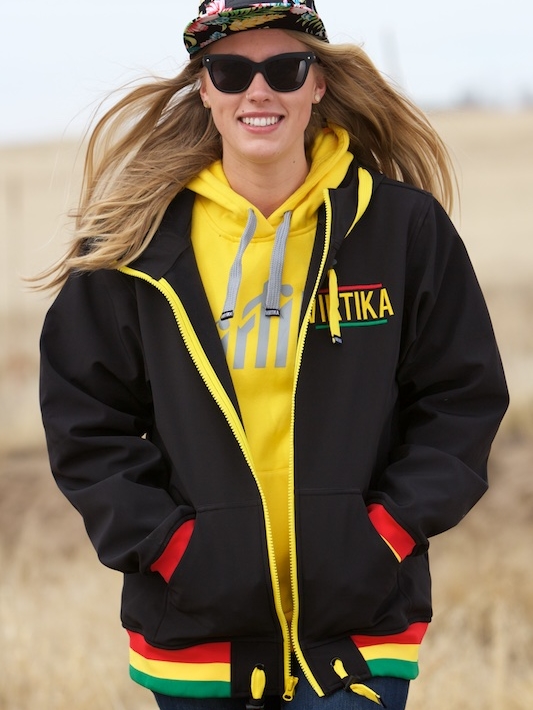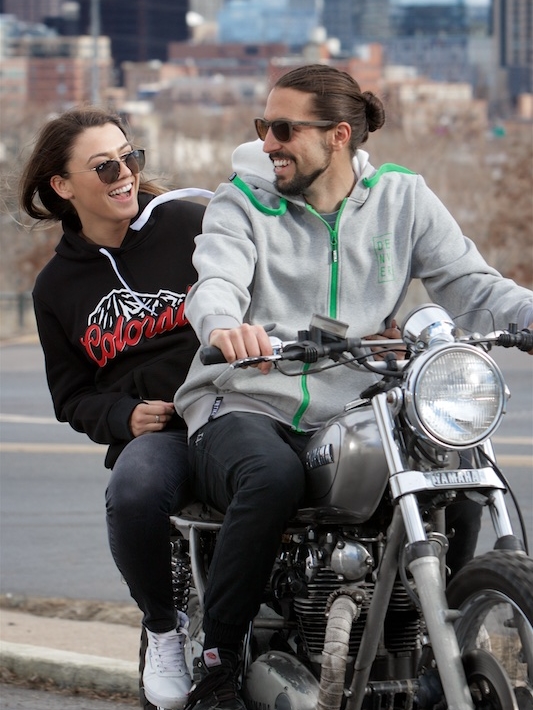 We designed outerwear that not only had the technical and design aspects we valued, but also the fit we required. Being a small company, we are able to quickly react to our rider's input and demands. We use the best fabrics, parts, and construction to make the most functional, fashionable, customizable, and indestructible clothing in the world. Our products are the result of countless suggestions, ideas, and demands of people like you. We welcome and value your questions, comments, and feedback.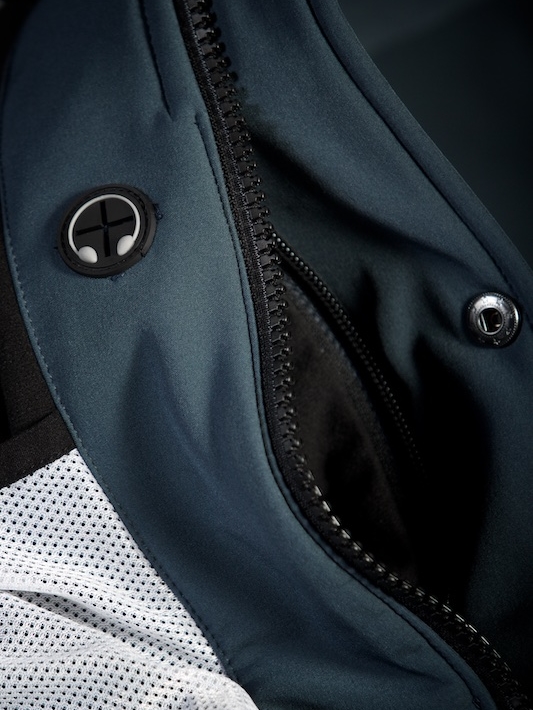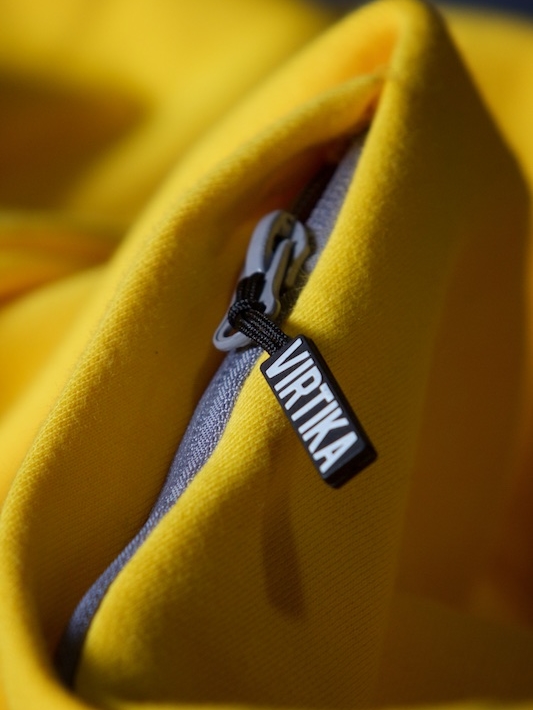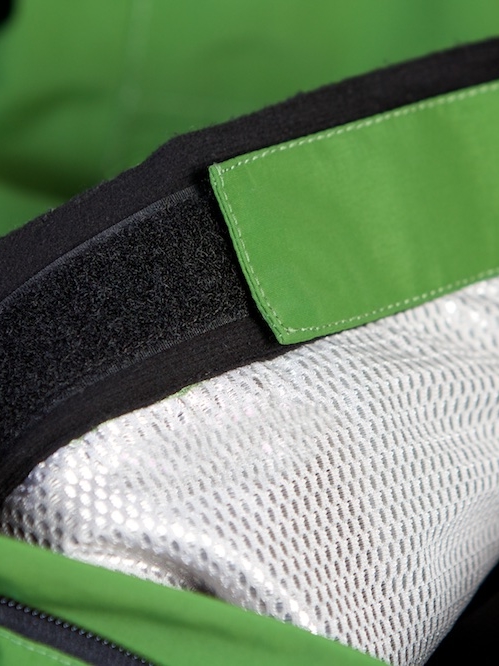 Professional skier/photographer/writer David Lesh becomes frustrated by the lack of affordable, stylish, high quality, technical outerwear in the snow sports industry. He approaches a handful of companies requesting to design a new kind of outerwear. He is denied by all of them and sews his own prototype suit by combining pieces of outerwear from his sponsors.
Virtika (originally First Drop Outerwear) is born. Factories are found, production begins. 2 rounds of pre-orders sell out immediately online before the gear arrives.
The second year of production begins. 2 rounds of pre-orders sell out immediately. People begin abbreviating First Drop Outerwear by calling it "FD". We introduce the world's first customizable outerwear and allow customers to buy extra bibs and sleeves to make their suits unique.
We find new factories that can make the highest quality outerwear and clothing in the world. We introduce the much improved, incredibly popular "Virtika V3" Jacket and Pants. We shorten our URL and email addresses and begin using fdwear.com.
We find a new hoodie factory, hoodies are now greatly improved. We introduce a summer line including tees, board shorts, jeans, hats, and jerseys. We introduce the Virtika V4 Jacket and Pants. People love the name "Virtika", a linguistic combination of "virtual Colorado company" (pronounced like "vertical", but without the "l").
Our first 3-layer, 25,000 mm waterproof/breathable, Triple L Outerwear is developed. We incorporate tons of new features, and sizing/fit is greatly improved- pants are more adjustable and less baggy and wide. We acquire www.virtika.com.
We improve on our super popular Triple L Outerwear and call it our new "Signature Outerwear". It has improved construction, a new design, and all new colors. We also introduce our first uninsulated suit called the "Vir-Tek Shell Pant/Jacket. We begin offering a new super baggy "team size" XXL Signature Pant.
The Virtika crew spends over a month traveling around Asia and finds the best factories in the world to produce our new line of outerwear, soft shells, coaches jackets, clothing, and accessories. We beef up construction and components of everything and introduce the 3 layers, 25k "Van Halen Pant", our first slim fit pant. We buy a 9,000 sq/ft warehouse in Denver and move all operations there.
We introduce new designs, colors, patterns, and features throughout all our styles. We launch our new "Crossover" series which includes Athletic Half-Zips and Puffy Pullovers.
It's another month in Asia visiting factories and dialing in production for the 2017/2018 season. We finalize new outerwear, soft shell, clothing, and headwear designs and colorways. We introduce "Bomber Jackets" to our line of Crossover Jackets. We hire several new employees to help with customer service and marketing. With the help of celebrity friend Dan Bilzerian, our "Company Intro" marketing video goes viral and gets over 6 million views (and counting).
Refusing to settle, we travel the globe visiting current and possible future factories to dial in production for 2019. With the help of Olympic skier Keri Herman, we launch our first women's line. We launch our first line of goggles which come with a lifetime warranty.
Refining our choice of factories, we continue to add to our product offering. We develop new magnetic, polarized goggles.
Covid hits. Resorts and retail stores around the world close, and the world grinds to a halt. Several of our competitors go under. Our sales stay surprisingly strong and we introduce new lines of outerwear, goggles, crossover jackets, soft shells, and clothing. 
A second round of Covid continues to impact the world, but resorts reopen, and people are excited to get back outside again. Sales continue to trend upward and we release a Contractor Jacket, an Insulated Flannel, a 25k Technical Pullover, and new magnetic Mars goggles with a variety of lens options.