Style & Fit Guide for all Signature, Shell, & Technical Pullover outerwear.
(scroll down for size chart)
**Size combos with stars are recommended for that height/weight**
First, select the model with the closest height/weight to your own (select between standard/metric). Then select different sizes of outerwear.
Size chart for Signature / Slim Fit / Shell / Technical Pullover Outerwear, and Women's Bib Pants.
** See product pages for Women's Jacket size charts. **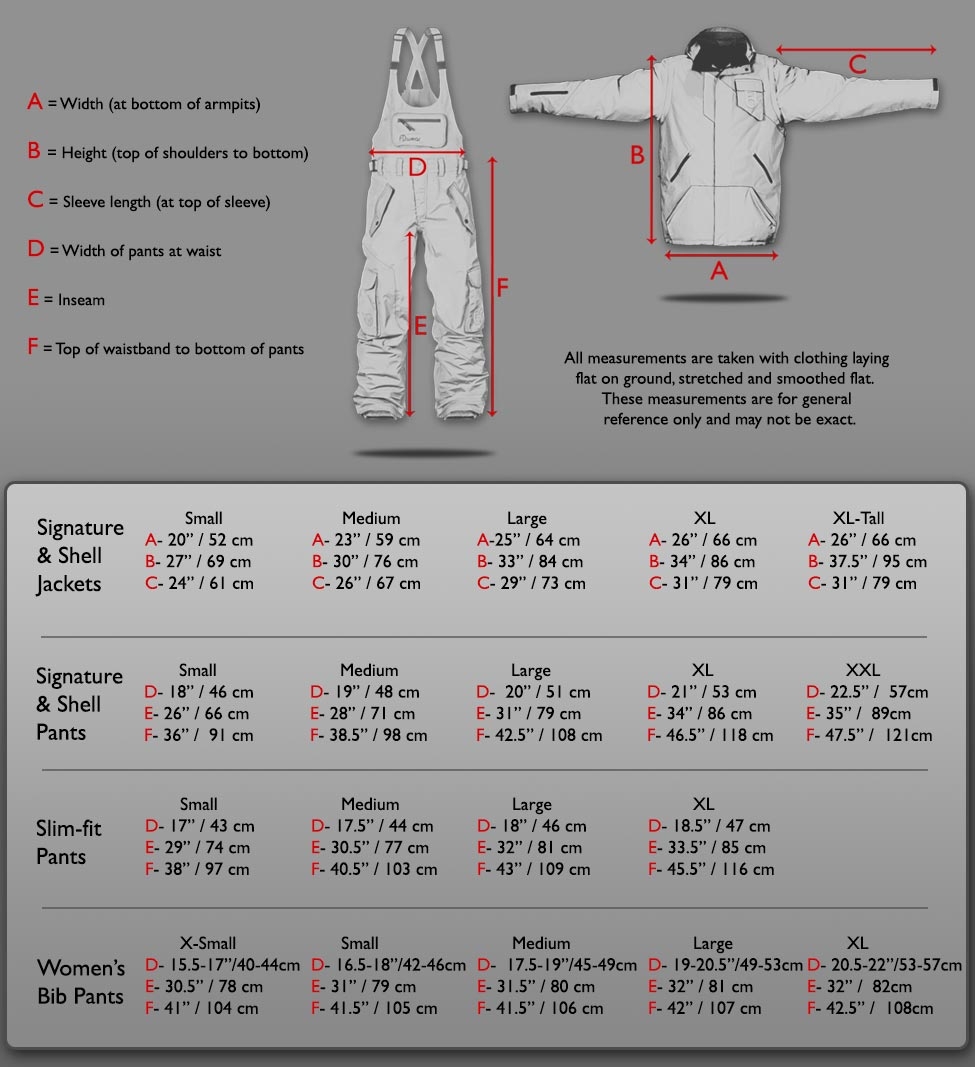 If you have any questions about sizing, please don't hesitate to email us or send us a message through the contact page. Let us know your height, weight, and how you like your gear to fit. How low do you want your jacket to come, and how baggy do you like your pants? We'd be happy to recommend something specific to you.